It has been a while since I wrote my last blog. I got so busy with a part-time business venture, which eventually turned out to become the bread and butter of the family. My wife and I got into the Balloons & Party Supplies business and we can consider our success rate, based on the bookings, to be increasing every month, which is the main reason why we stopped doing some of the things we love including travelling and writing travel blogs.
This 2014, my wife and I are expecting our second baby, hopefully by October or November. I am doing my best to get a decent income to pay for the food, house and monthly bills, which is why I am focused on writing again to get a small income from advertisements and perks coming from travel agencies.
I just love writing but I do not have the luxury of time to do it. Managing the business while being its own production worker, aside from being a father and husband, really consumes a lot of my time – but I promise, I will be back to travel blogging this 2014.
I have been to a number of travel attractions last year and in 2012 and have not written anything about it. I will do my best to write updated information about the place but for sure, my pictures will be 1 to 2 years old. I hope the places I have been too have not changed a lot.
This 2014, I am going to do my best to give my family a good life – good means simple, no debts, can eat nutritious and delicious food and can spend quality time together without worrying too much on what we are going to spend the following day.
Wish me luck guys!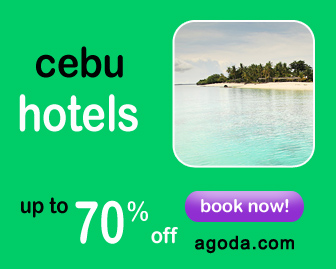 This page is last updated on
About the author