Driving a Buggy Car is one of my childhood fantasies and it came true when I went to Boracay. I didn't expected that there were Buggy Cars in Boracay because I used to believe that there's nothing more in Boracay than JUST wonderful white beaches and water sports. When a local agent came to us and showed us a banner of some of the Boracay activities we can enjoy, I instantly noticed the Buggy Car Driving. That person sells the activity at a crazy price of P1000 per rider for a total of 1 hour ride to Boracay's Butterfly Farm and Mt. Luho, the highest mountain in Boracay. I convinced Lisa that we can get a much cheaper price with the same itinerary. The following day, we found another agent who gave us the best discount at P350 per person, so we got his contact number and availed it in the afternoon of that day.
From Station 3, we rode a tricycle (together with our local agent) at P25 per person going to an area near Bolabog Beach. It was my first time to see a real Buggy Car, and like a child, I started riding it just to get the feeling of it.
A Buggy Car is also known as a Dune Buggy in the Philippines. It is a vehicle used for recreation and it has a large wheels and wide tires. It is designed for use in sand or beaches. The engine is mounted in an open chassis. The design was made such that the power to weight ratio is increased.
We paid our local agent and he was the one who paid the cashier and we know for sure that he gets a good commission from it. We were requested to go to the orientation area for some instructions on how to ride the Buggy Car, the course and some rules and regulations to follow.
Rules and regulations:
1. Always follow your guide. He is riding in a motorcycle and the front car should be two cars away from him. If anything goes wrong, just shout. =)
2. There should be no overtaking.
3. Maximum speed is 15/kph.
When it's time to hit the road, I was excited to get in the driver's seat and Lisa as the passenger. Driving the Buggy Car, we went to the Butterfly Farm then to Mount Luho. We did everything as instructed to avoid any accidents. Riding a Buggy Car for the first time in my life was such a great afternoon delight.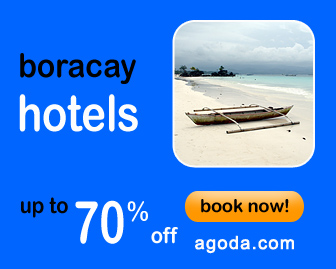 This page is last updated on
About the author