Strategically located in Buyong Road, Lapa-lapu City, Costabella Tropical Beach is one of the 3-Star Resorts in Mactan Island. Considered as one of the top resorts in Cebu, Costabella Tropical Beach offers a relaxing mood for both locals and foreigners, who want to keep away from the hustle and bustle of city living. Situated together with the other top resorts in Mactan including Bluewater Maribago Resort, EGI Beach Resort, Cebu White Sands and JPark (formerly Imperial Palace), Costabella Tropical Beach is surrounded by lush greeneries and they have a well-maintained swimming pool. Their white-sand beach is artificial but no one will notice unless they ask the staff working in the resort.
Aside from the Beach and Swimming Pools, Costabella Resort also has a restaurant, which offers buffet but you can always order ala carte anytime. They offer delicious meals with the help of their world-class chefs and their dining crew are very professional.
Costabella Tropical Beach is a frequent venue for Beach Parties, Weddings, Birthday Celebrations and Christening. Because of its well-sustained environment, guests and visitors will surely feel the soothing and peaceful ambiance of the resort. The hotel rooms are spacious and clean and most of it has an air-conditioner, TV, mini bar and hot/cold shower. Hotel Room rates ranges from P8,700 to P20,000 depending on the size and location.
The resort also houses LÉMA Filipino Spa, which is Costabella's sanctuary for relaxation, wellness and tranquility. True to tradition, all treatments and massages are deeply rooted in the centuries-old healing techniques of the East that promote overall restoration and rejuvenation.
Costabella provides travelers and guests with the perfect setting to admire Mactan's enchanting coastline. This tropical retreat and its proximity to the airport makes it ideal for weekend escapades and a perfect destination for family bonding, honeymoons and tropical weddings. In addition to the ballroom, the resort has the spacious La Terraza, an outdoor venue ideal for private functions and company picnics as well as four conference suites for corporate and business meetings.
At nighttime, Costabella Tropical Beach transforms into a romantic resort, enclosed by warm-colored lights and a candlelight dinner at the beach is perfect for couples who want to fall in love all over again. The resort has seen quite a number of marriage proposals already and they continue to live up to its name as a family-friendly resort.
Explore the wonders of the island and discover your own story here at Costabella Tropical Beach.
Contact Information
Phone Numbers: (+63 32) 231 2787 / (+63 32) 495 1000 / (+63 32) 238 2700
Email Address: rsvn@costabellaresort.com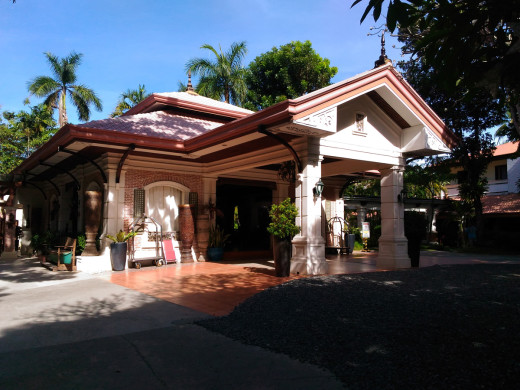 This page is last updated on
About the author