About Earth Hour
Earth Hour was organized in Sydney, Australia in 2007 when over 2 million homes and businesses put their lights off for 60 minutes to show their concern on our planet and make their stand against climate change. A year later Earth Hour became a worldwide movement in 35 countries with more than 50 million people voting for Earth.
Widely known landmarks such as the Sydney Harbour Bridge, Rome's Colosseum, The Golden Gate Bridge in San Francisco, and The CN Tower in Toronto all made their stand in the 1 hour darkness of hope. In March 2009, the growth of the participants grew exponentially. Hundreds of millions of people around the globe made their share in the 3rd Earth Hour. 88 countries officially switched off their lights to toast their support for the planet. Earth Hour 2009 became the world's largest global climate change initiative. But once this year's count is finalized it could be the best ever.
Earth Hour is an annual event celebrated every March 27 of the year at 8:30 pm on local time. It is a global call to each and every one of us who live in this planet. It is our call to stand up, take the responsibility, join and lead the way to a better future.
Cebu, Philippines took their stand
Philippines has the largest number of people who signed up at EarthHour.org . In Cebu, millions of people participated in the 2010 Earth Hour event. Landmarks, Iconic Places, Malls & Individual Homes showed their support for the planet.
Ayala Center Cebu, one of premiere Malls in the country showed their stand. They invited Side A, a popular band in the Philippines to play their romantic ballads and promote their album just before the celebration of the Earth Hour just to gather people in the place. The Ayala Foundation Heads and Guests were on stage to lead the turning off of the lights. There was a 60 second countdown and then the major lights were off, as well as the elevators and the escalators. Restaurants & shops inside the mall showed their share in saving planet earth.
The first time Ayala Center Cebu joined Earth Hour was in 2009, saving over 2000 Kilowatts of energy. This 2010, the estimated energy that was saved by Ayala Mall alone was over 3000 Kilowatts.
Let us all contemplate and show concern to the one thing we all have in common – our planet.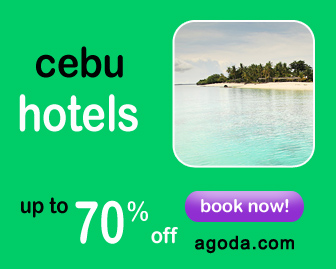 This page is last updated on
About the author