Fire Dance is one of the things you will see and experience when you visit Boracay. This is a dance where the dancer carries a couple of small flaming containers and dances freestyle or depending on the type of music they are dancing. The fire container is suspended on a metallic chain and one end is secured on the fingers of the dancer. The dancers will see to it that the fire will not throw away to the audiences.
Fire Dance is a tricky activity. Many of the tourists try it for a few minutes but they can only perform simple tricks such as rotating the fire outside of their body. Experienced fire dancers can perform a wide-variety of tricks and can really awe the audiences. They usually perform in Restaurants at night to amaze the tourists while they are eating a sumptuous meal.
Best known for its pristine white-sand beach, Boracay's other activities and attractions are slowly getting the attention of foreigners – Massage, Souvenir Shopping, Sunset, etc. It is now one of the top destinations of the world because it offers many things and activities, which will sure make the travelers will want to come back to the island again.
Fire dancing is an exhausting activity because you are not only focusing on your dance steps you are also focusing on how you rotate the fire container and avoid being hit by the hot object.
Many restaurants in Boracay also offer a live band. They sometimes alternate the band and the dancers and sometimes make them both play and entertain the audiences at the same time.
If you like to see a real fire dance or you want to experience it, you can see several fire dancers in Station 1 and 2 in Boracay Island. You can look for a decent restaurant and check if there are fire dancers available.
Aside from the pristine white sand of the island dubbed as one of the best destinations in world by Travel Companies, Boracay also offers something that not ordinary people see everyday – Fire Dancing.
Fire Dancing is a dangerous musical art performed by using lighted materials. Performers of this dance practice their tricks almost every day to perfect it. Based from a juggler or baton twisters performance, Fire Dancing can be a cause of serious health implication if not handled very well. Because of this risk, tourists in Boracay always watch them perform at night inside or outside the restaurants. This is one way of enticing customers to eat inside their resto. Because of the awesome performance accompanied with a lively and popular music, the fire dancing has become one of the islands' top attractions.
Fire Dancing is not taught in most dancing schools because of its danger but a few schools in Manila, Cebu and Boracay offers a short course in handling the lighted gadgets and how to get the crowd's cheers.
When you go to Boracay, you will never miss seeing a Fire Dancing performance at night along the beach. Be sure to bring your cameras to photograph the entertainment.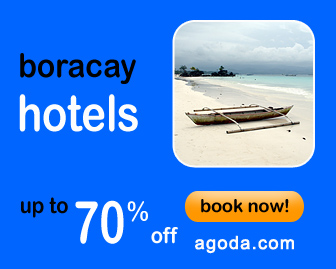 This page is last updated on
About the author