Unlike any other mall in the Philippines, D'Mall is one of the shopping areas located just a few meters from the shore, where you can enjoy a variety of activities and dine at fine restaurants.
Fun activities in D'Mall, Boracay are reasons why tourists flock in the area. Situated in Station 2 (middle part) of the long stretch of pristine white-sand beach, D'Mall is one of the highly visited areas in Boracay because it offers a lot of interesting adventures, sumptuous food, and unique souvenir items.
One of the fun activities in D'Mall is the wall climbing. It costs only P50 per climb and it has three different levels. For the beginners, the level 1 (front area) is highly recommended but if you think you can climb the harder part, you can do so. There will be a harness and pulley for safety and someone will gradually adjust the rope while you climb on top. Your main goal is to ring the bell located at the highest point of the course. Right after you ring the bell, you will surely hear people clapping their hands because you reached the top and not all beginners can climb the highest point in level 1.
Another fun activity in D'Mall is the "Boracay Showdown". It is actually a timed three-point shootout for P35 and you can win a jersey or bull cap if you are able to achieve 20 shots in 40 seconds. Just try it and you will know it is an exhausting activity because of the time constraint and you need to throw the ball fast so you will have a huge chance of scoring points. Sad to say, I have not seen anyone won a shirt or cap in the hundreds of people I have seen play this activity – not even close.
Riding the Ferris wheel is another way to enjoy with the whole family at D'Mall. You will have a panoramic view of the shopping area as well as the beach while you ride inside a colorful container. Costs only P25 per person, the bright and colorful lights of the Ferris wheel will surely make you appreciate life more.
Strolling, shopping for souvenirs, buying fresh seafoods, getting a massage, getting money in the ATM, and many other activities are D'Mall's way of welcoming guests to the island. So, after you enjoy the excellent beach, enjoy this world-class mall.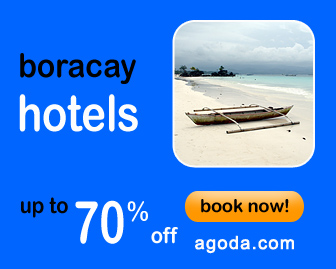 This page is last updated on
About the author