The Heritage of Cebu is a dramatic scene found in Parian Park. It is a panorama of the early Filipinos, to the dawn of the European Colonization, the revolution in 1896 and the birth of the Republic of the Philippines. The Heritage of Cebu is the heroic contribution of the Cebuano people and the saga of events which happened to the island of Cebu in the Phillippines. These are the vital elements in the formulation of the nation we know and see today. Their contributions should be rightfully imitated, immortalized and honored in a lasting monumental aesthetic experience. They are great heroes and examples to the Cebuanos as well as to the whole Filipino people. They strive hard to retain the pride and sense of self to each and every brother they have.
The Heritage of Cebu is a classic work of art in the loving legacy of the City and Province of Cebu. It is in honor to all the people in Cebu and is a tribute to all Filipino people and the wealth of our race.
The Heritage of Cebu was designed by Artist Eduardo Castrillo, Architect Heradio Español and Architect Ildefonso Santos. It was made possible by the Chairman of the Heritage of Cebu Foundation, His Eminence Ricardo J. Cardinal Vidal and Vice-Chairman, Honorable Mayor (during that time,) Alvin B. Garcia. The concepts, design, plan and organization was done in 1996. Construction, fabrication of artworks started in July, 1997 and it was completed on December 8, 2000. The Heritage of Cebu is an original idea of the Artist Eduardo Castrillo and Honorable Mayor Alvin B. Garcia. The foundation reserves all copyrights under international copyright laws.
The Heritage of Cebu is situated seconds away from the Colon Street Marker, 2 minutes away from Rajah Humabon Park, several minutes away from Cebu Metropolitan Cathedral and Santo Niño Church, and about 10 minutes away from Fort San Pedro.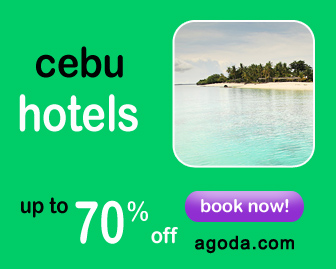 This page is last updated on
About the author