PRESS RELEASE

Arline Adeva, Jollibee PR and Communications Director at 02.6887012 / 09189632192 or arline.adeva@jollibee.com.ph
Chele Mendoza, Stratworks Inc. Associate PR Director at 09178403536 or chele.mendoza@stratworks.ph
Or visit www.jollibee.com.ph

Jollibee brings a jolly treat to locals and tourists alike at the MCIA
Jollibee provided a jolly welcome and warm send-off to locals and tourists visiting the queen city of the south with the opening of two new stores at the departure and arrival areas of Mactan-Cebu International Airport.
Overseas Filipino workers and local tourists flying in to Cebu immediately tasted the joy of being home and being with their family, with a Jollibee meal. Tourists from foreign countries also had a truly warm and happy Pinoy experience with a taste of Jollibee favorites like the Chickenjoy, Yumburger and Jolly Spaghetti.
The experience did not stop there. The Jollibee take-out counter at the departure hall of the Mactan-Cebu International Airport also served OFWs and tourists bound for their home countries.
"We want to bring the experience of eating at Jollibee closer to everyone. Filipinos who come from abroad are always craving for Jollibee when they arrive and tourists also get to taste something very Filipino right here in the airport," said Shing Llanos, Jollibee Regional Business Unit Head for Visayas. "And in the departure lounge, the Jollibee store allows OFWs and tourists to end their Cebu adventure on a joyful note with a Jollibee meal".
Jollibee, together with Popo, Hetty, Twirlie, and Yum, gave passengers their jolliest welcome by treating the crowd with a dance. Jollibee and friends, of course, obliged their fans with wacky, fun photos.
The airport turned into a spectacle for the senses when festival dancers in colorful costumes performed dances that symbolized thanksgiving. Arriving passengers were also treated to Jollibee cone twirls, while departing passengers were surprised by Jollibee and friends, who gladly obliged for a fun photo op. The traditional giant burger slicing and toast marked the opening of the two stores, which brings the total number of Jollibee stores in Metro Cebu to 61.
In the Philippines, Jollibee has more than 916 stores that offer the taste of joy to millions of Filipino families, bringing countless smiles with well-loved treats like Chickenjoy, Jolly Spaghetti, Yumburgers, Peach Mango Pie, and sundaes.
About Jollibee
Source: Wikipedia
Jollibee Foods Corporation (also called JFC, and popularly known as Jollibee) is a Filipino multinational chain of fast food restaurants headquartered in Pasig. JFC is the owner of the popular fast food brand Jollibee, dubbed as Asia's answer to McDonald's in the fast food burger business.
With the success of its flagship brand, JFC acquired some of its competitors in the fast food business in the Philippines and abroad such as Chowking, Greenwich Pizza, Red Ribbon, Mang Inasal, and Burger King Philippines. As of January 2015, JFC had a total of more than 3,000 stores worldwide, with system-wide retail sales totaling 82.1 billion pesos for the fiscal year 2011.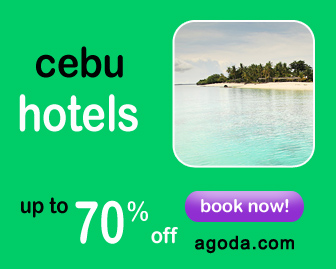 This page is last updated on
About the author