Situated in the AH26 National Highway in Surigao City, Surigao Del Norte, the Philippine Gateway Hotel is one of the most popular hotels in the area because of its easy access to Malls, Churches and Government Institutions.
A mixture of elegance and style at affordable rates, Gateway Hotel in Surigao City features 61 carpeted and air-conditioned rooms delicately planned to go with the travelers taste and standard of living. Calm yourself to sleep and leave the world behind in the comfort of a home away from home. The Philippine Gateway Hotel offers four room types for you to choose from – the Standard, Deluxe, Executive and Suite; each complemented with essential amenities including cable TV, telephone service and hot/cold shower.
For your dining enjoyment, the Manjagao Restaurant offers a broad range of menu selection for meals, snacks and drinks. Special menu is available for those who would prefer a more tailored approach in their dining delight. For special proceedings or trade meetings, the hotel offers a selection of function and banquet rooms depending on the number of persons and type of occasion. The poolside and garden area is ideal for garden parties and other outdoor type of events.
Rooms are priced at P1500 to P2500 and the Gateway Hotel can be contacted at Telephone Number (086) 232 4880 for reservations. It is about 2 kilometers from the Surigao Airport, going north. From the Gateway Hotel, go northeast about 2 kilometers and you will reach the city center where the Surigao Del Norte Provincial Capitol is located. Go further to the northeast, you will reach the Site of the first Flag raising in the Mindanao, in front of the Surigao City Hall. Along the way, you will see the Jose P Laurel Monument.
If you are visiting Surigao City for the first time, Philippine Gateway Hotel is a very good choice. Aside from its strategic location near the city, the sumptuous food will surely make your stay more memorable.
For those who want to stay in a laid-back resort, Almont Resort Hotel and Fiesta Dive Resort are notable options.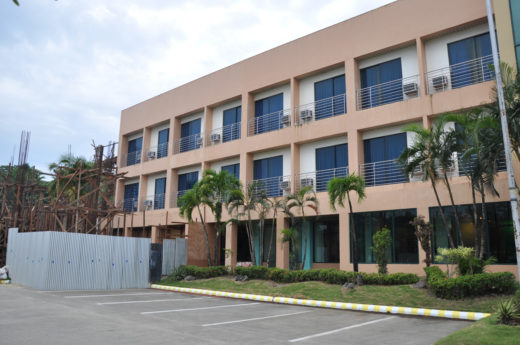 This page is last updated on
About the author