Ever experienced the longest 10 seconds in your life? If not, you better Ride the Zorb at Ilig-Iligan, Yapak, Boracay Island in the Philippines. It is one of Boracay's newest adventure and without any doubts we tried it ourselves.
Zorbing is also known as orbing and globe-riding in the Philippines. It is a giant inflatable bouncing ball usually made in transparent plastic rolled down the hill for the purpose of recreation. There are two types of orbs, the non-harness and harness orbs in Ride the Zorb. The non-harness orbs can carry up to three riders and the harness orbs are made for two riders of at least a maximum of 5 lbs difference in weight for safety and proper rolling of the orb downhill.
The first zorbing site was established in Rotorua, New Zealand, by Andrew Akers and David Akers. Ride the Zorb in Boracay is not an official Zorb site. According to Zorb Ltd, this site is using fake globes that could be unsafe. They are directly misleading the public into thinking it is associated with Zorb Ltd. They are already adding Ride the Zorb in their list of "Zorbscams Operators".
Regardless if this is not an accredited Zorb Ltd site, we still opted to try the thrill. Ride the Zorb has a beach office at Mango Ray Resort, Station 2 near D'Mall. We chose the Hydro ride (non-harness) as Lisa and I is over 25 lbs different in weight. The price is P350.00 per person. For the harness orb, the price is P380.00 per person. After confirming at their beach office, they call the shuttle service to fetch us at D'mall for a 15 minute travel to Ride the Zorb site, a secluded area near Alta Vista Resort.
When we reached Ride the Zorb site, we are asked to sign a waiver and measure our weights. Those who are extremely heavy are not allowed to ride as they may blow the inflatable bouncing ball.
We went uphill while they inflate the Zorb and fill it with pale of water. We got inside and the crew covered the opening with another inflatable object so the water won't get out of the ball. Then the count started. 3…2…1… Go! It was a ride full of excitement, thrill and adventure. In the video, the ride lasted for about 10 seconds but when we were inside the Zorb, it was crazy. It was the longest 10 seconds of my life. It was a really cool experience and we didn't feel any pain or hurt ourselves during the ride. It was super safe, and there are several crews that assisted us. Watch some videos in Youtube and you'll surely try riding the zorb yourselves.
Ride the Zorb is open everyday from 9:00am to 6:00pm, rain or shine. For reservations and information you may contact them at Cellphone numbers: +63 908 6148088 / +63 939 206 2220. If you also want to open your own Zorb Riding Park, you can contact them and they can help you with the site selection and design, supply you with zorbs and equipment, and train you and your staff. For more inquiries you can also email them at zorbboracay@gmail.com.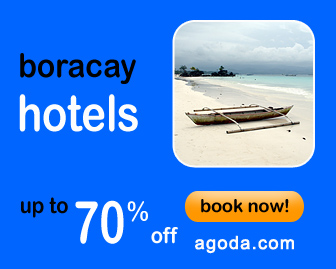 This page is last updated on
About the author