Built in 1755, Santo Tomas de Villanueva stands as one of the oldest church in the Philippines. Sto. Niño and Cebu Metropolitan Cathedral in Cebu, Baclayon Church in Bohol, St. James Parish Church in Dapitan, St. Joseph Parish Church in Camotes are just some of the very long list of old churches found in the country. Santo Tomas de Villanueva is situated in Danao City, one of the populated cities in the province of Cebu.
The church suffered a partial destruction during the World War II as it is one of the hiding places of the folks during those times. Even though there were efforts to repair the Santo Tomas de Villanueva church, the edifice still seems not secured. Because of this predicament, Hon. Ramon M. Durano Sr. who is a builder himself and the possessor of a distinguished record of exemplary performance in his sincere dedication to the public good holding uppermost in his heart and determined in doing his best for the well being of his fellowmen, has came out single handed to support the needed reconstruction project which he initiated in 1981 when Julio R. Cardinal Rosales was Archbishop of Cebu and was finished during the incumbency of the present shepherd of the Archdiocese, his eminence Ricardo J. Cardinal Vidal, while the parish was under the pastoral care of Rt. Rev. Santos Maningo de la Serna, V.G., P.A in 1985. The inaugural blessing of Santo Tomas de Villanueva and Solemn Consecration of the Marble Altar of Sacrifice happened on December 23, 1985. An estimated amount on P8,000,000 was provided out of the generosity of Hon. Ramon M. Durano Sr. in financing the said reconstruction project which took care at the same time to maintain the outward antique appearance of the church.
The renovated façade of Santo Tomas de Villanueva still looks natural but the church interiors have already been modernized to have a much better look and feel during meditation and prayer.
The Parish of Santo Tomas de Villanueva is very near the Santo Tomas College and the Rizal Monument. It is located a couple of minutes away from the sea port of Danao and 5 minutes away from the bus/v-hire Terminal and Gaisano Mall. Getting to Santo Tomas de Villanueva from Cebu City is by going first to A.S. Fortuna in Mandaue City, then riding a Sabang-Danao jeepney. Alternatively, one can take the bus or v-hire at the North Bus Terminal (NBT). The fare from Mandaue and NBT going to Danao ranges from P25- P40.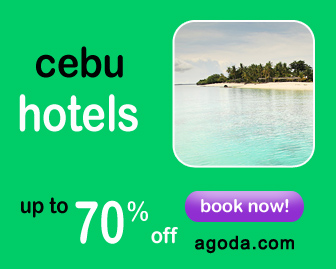 This page is last updated on
About the author