Side A recently launched a new album entitled "Only 1" featuring the song "Tila". Side A is the Philippines' premiere band with platinum-certified albums and is multi-awarded. They are best known for their romantic ballad "Forevermore" and heartbreak song, "Tell me".
The band was organized in 1985, and performed at the Calesa Music Bar and Lounge at the Hyatt Regency, Pasay City between 1986 and 1989. Eva Marie (written by Joey Benin) was their first song which was recorded in 1987 and first self-titled album was recorded in 1989. They released "Forevermore" in 1994 which is still their most successful song to date. "Forevermore" was certified 8 times platinum for selling over 80,000 copies and was awarded Song of the Year at the Awit Awards in 1995.
Side A's music captivates with their original songs that bring back a lot of memories and feelings. Known for their up-beat live performances and romantic ballads, the group never stops reinventing themselves and have worked hard to give their very best in both live concerts and recordings. As multi-awarded and certified platinum recording artists, Side A is considered as the most durable band in the country today and they continue to be an ever-innovative musical force in the industry.
Side A's Band Members:
Naldy Gonzalez (keyboard/vocals/band leader)
Joey Generoso (lead vocals/acoustic guitar)
Ned Esguerra (bass/vocals)
Ernie Severino (drums/vocals)
Leevon Cailao (lead guitar/vocals)
Side A performed at The Terraces in Ayala Center Cebu just before the 2010 celebration of "Earth Hour". Gate passes are given in exchange for Ayala accumulated receipts worth P500 for food or P3000 worth of groceries or P1500 for other items.
Since we were not able to exchange our receipts for the gate pass, we contacted Mai2x, a good friend who might be able to help us get the tickets. Luckily, Mai2x who had 4 gate passes invited us to go with her and her cousin Sheryl at the concert.
At 6:30pm the band was already preparing on stage. 5 minutes after 7pm the band started to play the first song and the people in the area were showing great appreciation to the band by clapping their hands and taking some pictures of the band.
I can really say the band is super talented. They are an example of "World-class Filipinos". All of them are composers, all of them can sing, and all of them have extra-special skills on the musical instrument they are using.
Leevon, the guitarist sang the featured song, "Tila", a song composed by Ned, the bassist. The last song, "Only 1" was sung by Joey. It was composed by Ernie the drummer. Naldy, the band leader and pianist is really keeping this band alive through the years. The band also sang a lot of Naldy's compositions.
The all-time favorite songs "Forevemore" and "Tell me" were also presented and without any doubt it is still one of the best songs ever written in history. People of all ages helped Joey sang these songs with their "maximum level of voices". As usual, many bought the CD's of the band and had their privilege of picture taking after the concert. It was indeed a great night together with Sheryl, Mai2x and my wife Lisa.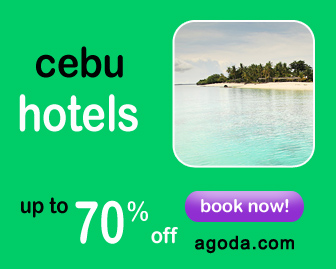 This page is last updated on
About the author