The sunset in Boracay is one of the most astonishing views here in the Philippines. The sun sets at around 5 to 6 in the afternoon but local and foreign tourists wait for it from 4 o'clock PM. The sunset in Boracay is almost similar to the sunset in Dapitan's boulevard except for the number of observers and the white-sand beach among others.
The warm color of the sun together with the deep blue sky and sea reflections makes it a wonderful piece of art. During this time of the day, sail boats that went 'island hopping' return to their respective places thus giving the watchers a few minutes to compose their photographs with sailboats in the backdrop.
Many of the tourists love the sunset in Boracay because they can create many images from it. Their wild ideas can turn into reality because of the mix of elements that can add to the composition. Most tourists swim in the clean waters of Boracay and some choose to sit in the pristine white-sand while waiting for the magnificent sundown. There are many restaurants nearby and this is the reason why many people bring food and drinks near the beach while waiting for the sun to set, implying the end of the day and the start of a party-filled night.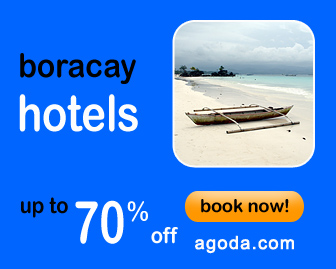 This page is last updated on
About the author