One of the reasons tourists flock to the island of Boracay is its different ambiance from the City. Visited by millions of domestic and foreign tourists every year, the pristine-white sand Beach of Boracay is no longer the only thing the visitors can enjoy. They can also avail the wide-variety of adventures, services and products offered in the island. One good example of these unique products are the hand-painted shirts and the fresh sea-foods. You can also buy the delicious fresh fruit shake near Station 1, while checking the Willy's Rock.
Beach toys, beach balls, swimming gadgets and other beach stuffs are available in most parts of the island as it is one of the most sellable item. There are also weird stuffs such as bones, wooden cabinets and carvings, items made from recycled materials and many others.
Beach police with "askal" and some native Filipinos are visible in some parts of the beach.
Visitors can also avail the massage inside their room or at the beach. T-shirts, necklaces, bracelets and many souvenir items are available in the island. Deciding which ones to buy is a headache.
If you are planning to visit the island of Boracay, be sure you are there for at least 4 days so you will have a lot of time to know the place and see most of the things it can offer.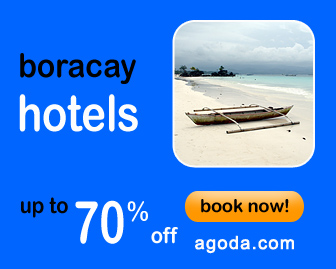 This page is last updated on
About the author