Probably one of the most recognizable attractions in the island of Boracay, the Willy's Rock is an oddly shaped volcanic formation with a statue of the Blessed Virgin Mary on one corner.
Willy's Rock got its name from the nearby Willy's Beach Club Hotel, situated in Station 1 of the island. Considered by international critics as one of the best tourist destinations, the island of Boracay does not only offer a four-kilometer stretch of pristine white sand but also natural creations – and one of it is the Willy's Rock.
The truth is that many of the tourists – locals and foreigners – don't really think that it's a nice view but because Willy's Rock is the only mass seen along the long-stretch of white sand, people would usually take a couple of pictures with the rock as their background or a picture near the Virgin Mary. A manmade staircase is available for those who want to go on top of the rock, which can get slippery sometimes. There are trees and shrubs on top of the three largest rocks sitting in another long rock.
The Willy's Rock looks like a battleship of some sort with the Virgin Mary as its protector. After picture taking, you can visit the nearby Jonah's Fruit Shake for a refreshing taste of the island's tropical fruits.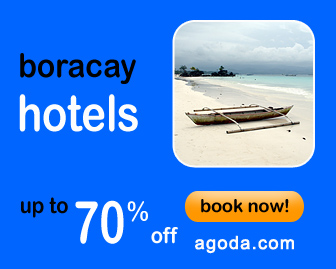 This page is last updated on
About the author