Crystal Cove Island (used to be Tiguatian Island) in the Philippines is a wonderful island with white beaches and crystal blue water. It lies near Caticlan and Boracay Island. It has a peaceful and relaxing environment with pleasing ambiance and no living inhabitants.
It was discovered a long time ago by fisherman and was gradually developed to invite tourists and locals to visit the place. Crystal Cove Island is a fantastic way to rejuvenate. If you're on a vacation in Boracay Island, missing this place is the last thing you will ever do.
Getting to Crystal Cove Island is by a boat ride or "Bangka" in Filipino. It is a 20-minute ride from the North Eastern part of Boracay Island. There are less "Bangka" from Caticlan Port going to Crystal Cove Island so you chose to travel by boat to Boracay Island first, then travel by "Bangka" to Crystal Cove Island.
The view of Crystal Cove Island from afar is very exciting. The white beaches and trees that surrounds the island is captivating and the people who worked in the island are very accommodating. The entrance fee is only P200 per person and you get to enjoy the island the whole day including some of its facilities.
There are a lot of activities you can do in Crystal Cove Island such as picnic with your loved ones, exploring the caves, swimming, snorkeling and of course picture taking.
The main attractions of the island are the caves. This is where Lisa and I spent a lot of our time. There are two major caves. Cave 1 is found in the middle part of the island and the open sea is visible. There are a lot of Crystals (or solids formed by the solidification of a chemical and having a highly regular atomic structure). This is why the name Tiguatian Island was changed to Crystal Cove Island.
Cave 2 is found in the front area (near the white beach). It is a 10-minute walk from Cave 1. In Cave 2 there is a small tunnel that leads to another side of the island and you can see big waves as it splashed on the walls of the cave since it is fronting the open sea.
It was indeed a very pleasant experience at Crystal Cove Island. The breath of fresh air as well as the adventure is amazing! See more pictures below.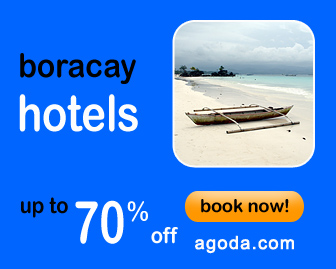 This page is last updated on
About the author