One of Cebu's famous man-made park is D' Family Park found in Talamban, Cebu in the Philippines. It is a nature park with a mini zoo similar to Crocolandia in Talisay, Cebu. It is perfect for family picnic and venue for large group activities and it is the first of its kind here in Cebu. It is inside the 20-hectare compound managed by the Metropolitan Cebu Water District or MCWD.
D' Family Park offers a variety of recreational activities for both Locals and Foreigners and at the same time it promotes the beauty and protection of nature's plants and animals. It was started by Fr. Francisco G. Silva, a former General Manager of MCWD and the project is funded by Congressman Raul del Mar.
D' Family Park was opened to the public last May 8, 1999 with the development still on progress. They had a couple of animals and the park was still bare. Right now, if you go inside the 20-hectare you will need to pay P15.00 for adults (13 years old and above) and P10.00 for children (12 years old and below). Inside you can find a swimming pool for both kids and adults to enjoy. The swimming pool entrance fee is P35.00 for adults and P25.00 for kids.
Other Fees:
Kiosk (near the playground): P150.00
Kiosk (near the pool): P100.00
Table: P20.00 each
Chair: P5.00 each
4-seater Bench: P10.00
Electricity: P20/hour/unit
Sound System: P2000/whole day and P1000/half day
Function Hall: P3500/whole day and P2000/half day
Amenities of D' Family Park includes picnic camp sites, children's playground with swings, see-saws and slides, a mini zoo full of animals in the Philippines, a multi-function club house and a pavilion. The park also has a stage equipped with sound system to hold events such as fashion shows, reunions, and others. It has a huge open field big enough to hold events such as baseball and soccer. It has a jogger's path along the sides of the concrete to entice everyone to be healthy and breathe nature's fresh air while exercising and a kiosk made for those who simply enjoy watching the beauty of the place.
One of the main attractions of The Family Park is the huge lake. A lot of people loves to stay in the area and sits on the benches around to chat and enjoy the calm and scenic view. For us, it is really the complete relaxation to visit the park. It is one of Cebu's best and largest parks.
When you are in Cebu, be sure not to miss D' Family Park together with your friends and families. Be sure to bring some blankets, mats and foods and enjoy a cool nature picnic.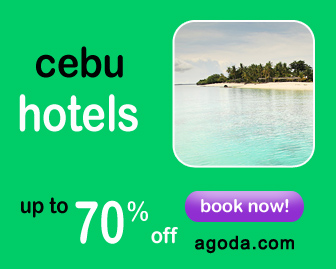 This page is last updated on
About the author