Kan-irag Nature Park is one of the less visited tourist destinations in Cebu, Philippines as it is found in the upland area of the city, specifically in Barangay Malubog. It used to be a bare mountain but due to the reforestation project by the Ayala's it became a functioning watershed. During summer season where El Nino is experienced, the water level becomes low and sometimes drought is experienced making the watershed  less functional. It is a home to about 27 native bird species such as the Emerald dove, Asian Glossy Starling, Collared Kingfisher, Black-naped Oriole, and the Olive-backed Sunbird.
Located 18 kilometers from the Capitol of Cebu City, Philippines, Kan-irag Nature Park can be traveled for about 40 minutes by private automobile, motorcycle or "habal-habal" (motorcycle for hire) due to the steep slope and road curves. It is about 71 hectares and it is maintained by the Ayala Land Inc. The entrance fee is P50 per person and the park opens at 7 a.m. and closes at 5 p.m.
The original plan when Kan-irag Nature Park opened to the public was to make recreational activities such as zip-line, horseback riding, camping, fishing and trekking. But due to the gradual change in plans and the government's interactions with the development (because it is a watershed), some things became less prioritized. They were planning to have a zoo but it's been put to the backburner as it will defeat the purpose of Kan-irag Nature Park as the natural habitat for animals especially birds.
Park Rules and Regulations
Stay only on marked trails.
Supervise your children at all times.
Show common courtesy to fellow park guests and park personnel.
Avoid profanities or doing unsafe, illegal or offensive activities.
Avoid loud noise. Use earphones for radios and other portable devices.
Smoking is discouraged. It does not go well with hiking.
Liquor, alcoholic drinks, firearms and pets are prohibited.
Take only pictures. Do not pick plants, flowers and other objects. Souvenir items are available at the front office.
Pack it in, pack it out.
Vision and Mission
The nature park is a showcase of eco-tourism in Cebu, economically self-sustaining and value-adding to Cebu by being a venue for recreation, environmental education and research while attaining world-class goals for watershed management and biodiversity restoration through strong stakeholder engagement and partnership.
Exotic vs Native Trees
When Kan-irag Nature Park engaged in forest restoration, there were a number of trees selected for planting. In the past, many of these trees were exotic species that originated outside the Philippines. As part of the management plan for the park, the exotic trees planted on the hillsides will slowly be removed and replaced by indigenous trees. This will not happen all at once but over a period of three to five years so as to cause minimal disturbance to the park's ecosystem.
What is a watershed?
A watershed is a natural land form, inherent to a place since its creation
A watershed is part of a river basin that catches, stores and allows rainwater to replenish groundwater or aquifer, as well as the rivers within it.
Mountain ridges called water divides physically separate the watershed from other watersheds.
Watersheds are vital to humans and animals alike. Healthy watersheds mean a healthy economy and a healthy environment.
It is of utmost importance to have a proper watershed management as this will conserve fundamental resources that provide for the needs of people and ecosystems.
The watershed of Mananga, Kotkot and Lusaran are critical watersheds as they provide major supply of water for central Cebu.
These watersheds are considered "protected areas" by virtue of presidential proclamations that are instituted to protect, maintain, improve water yield and provide restraining mechanisms for inappropriate forest exploitation and destructive land management practices.
The Mananga Watershed Forest Reserve is protected through PD No. 502 as amended by PD No. 581. The Kotkot and Lusaran Forest Reserve is protected through PD No. 932 as amended by PD No. 1074.
What is biodiversity?
It is the variety of life and its processes; and it includes the variety of living organisms, the genetic differences among them and the communities and ecosystems in which they occur.
It is often a measure of health of the biological system; the higher the biodiversity the healthier the environment.
Kan-irag Nature Park is a usual place for photographers and models for a photoshoot. Many pre-nuptial images were taken here as a lot of people will be wowed by the grandeur natural effects and the place is not very well known to the public.
The trails are marked with stones so no one will get lost inside the forest. Inside Kan-irag Nature Park, one will experience the different sounds of the birds and other unknown animals. If you're not used to nature and its sound you will be scared and would have goose bumps because of the freakish sounds of the trees and the animals. Old bridges made of hard-wood are used to cross the lagoon and several resting and picnic areas are available. Camping at night is allowed but you need to ask permission to the park ranger or caretaker in advance if you want to have some activities inside the park.
Kan-irag Nature Park is one of the many tourist destinations found in the uplands of Cebu. Spots which are about 10 minutes away from the nature park are Zip-line at Doce Pares and Tops Viewing Area. Other destinations found in the mountainous areas are Cebu Taoist Temple in Beverly Hills, The Family Park in Talamban, Q Park at Compostela, Hidden Paradise Mountain Resort in San Fernando among many others.
Kan-irag Nature Park is worth a visit together with your friends and families. I suggest you bring your own vehicle as the "habal-habal" drivers offer very high fares even to locals. Just be sure to recondition your car or motorcycle so you won't experience any problem moving up the steep mountains. Be sure to bring some food, water and towel (for sweat) and enjoy the fresh air and wonderful view inside Kan-irag Nature Park.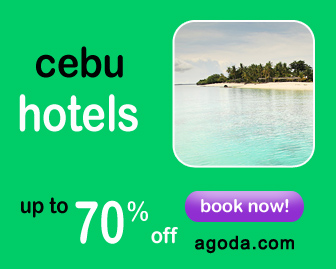 This page is last updated on
About the author