Cebu City's main attraction and the symbol of the city is the Magellan's Cross. In fact the symbol and the chapel's image can be found in the city's seal.
Magellan's Cross also a symbol of Roman Catholicism in the Philippines, is a Christian cross deep-seated by Spanish and Portuguese explorers as told by Ferdinand Magellan upon arriving in Cebu on April 21 1521.This is along with the baptism celebration of the island chief Rajah Humabon, his wife, and some 800 of their followers into the Roman Catholic religion. This hallowed site was improved in 1735 by Reverend Juan Albarran and 1834 by Ret. Reverend Santos Gomez-Marañon, Bishop of Cebu.
The 489 year old Magellan's Cross is housed in a small 8 sided polygon chapel next to Basilica Minore del Santo Niño across Cebu City Hall along Magallanes St.  The street was named after the Portuguese explorer Magellan, Magallanes being the Spanish translation.
A sign below Magellan's Cross reports that the original cross is cased inside the wooden cross which is found in the center of the chapel to protect the original cross from people who gradually remove parts of the cross as souvenir or in belief that the cross possesses providential power.
Today, Magellan's cross is a popular tourist attraction along with Fort San Pedro which is the smallest and oldest fort in the Philippines, Heritage of Cebu which is a sculptural-monumental tableau and many others. You can see a couple of stalls nearby which sells guitars, Santo Niño replicas and other hand crafted items.  You can also witness several women selling candles for P 1.00 and P 5.00 each. These women would ask for your name/s, dance in front of Magellan's cross as they say a prayer for protection and security. This has already been a tradition along with the lighting of candle.
Getting to Magellan's Cross is very easy; you can take a cab which is the easiest way as all the drivers know how to get there. Or if you're adventurous, you can ride a jeepney with City Hall or Sto. Niño signboards. To be sure your taking the right jeepney, you can ask the driver if he is indeed heading to Magellan's Cross.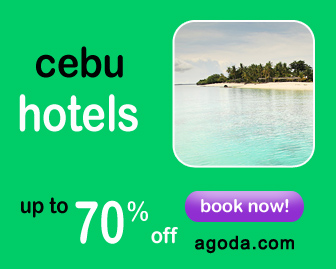 This page is last updated on
About the author