The Plazuela de Santa Isabel is one of the less interesting tourist attractions in Intramuros, Manila. It was made part of the Santa Isabel College which lacked an open space characteristic of Spanish buildings. Empty lot called Sampalucan along Calle Anda joined to enlarge plazuela in the 18th century.
Plazuela de Santa Isabel was restored in 1983. A monument dedicated to the non-combatant victims of the last war in the Philippines was erected in February 18, 1995 by Memorare – Manila 1945.
Memorare Manila 1945
The Memorare Manila 1945 is a memorial dedicated to all those innocent victims of war. Many of whom went nameless and unknown to a common grave or never even knew a grave at all, their bodies having been consumed by fire or crushed to dust beneath the rubble of ruins.
The Memorare Manila 1945 Monument is a gravestone for each and every one of the over 100,000 men, women, children and infants killed in Manila during its battle of liberation on February 3 – March 3, 1945. They were mainly victims of heinous acts perpetrated by the Japanese imperial forces and the casualties of the heavy artillery barrage by the American forces.
The battle for Manila at the end of World War II was of the most brutal episode in the history of Asia and the Pacific. The non-combatant victims of that tragic battle will remain forever in the hearts and minds of the Filipino people.
The Plazuela de Santa Isabel is located about 100 meters at the back of Manila Cathedral. If you're going to San Agustin Church from Manila Cathedral or Palacio del Gobernador, you won't miss this small park.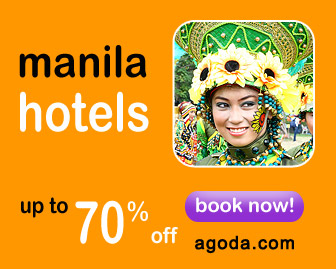 This page is last updated on
About the author