Q Park is located in the northern part of Cebu Province. It is in the Municipality of Compostela, between Liloan and Danao City in the Philippines. This is an on-going project of Norberto Quisumbing Jr.'s family and the Norkis Group. It is "A legacy to the Filipino people and a place to remember" as the owners call it.
Getting to Q Park Cebu is quite easy. From Cebu City, go straight to Mandaue's national highway, then all the way straight to Barangay Magay, Compostela. On the left side of the road, you can easily notice the big sign that points to the direction of Q Park. There are also a lot of locals who are found along the road and they can give you instructions on how to get to the area. Once you get to this corner road, you will need to travel about 3-4 kilometers to reach the entrance to Q Park Cebu. Before reaching the magnificent Mother Mary, you will pass the Heroes Hill where a guard will ask you some details and may look at your driving license or ask your name.
Q Park at Compostela Cebu is a 200-hectare land and is inviting the public to view the wonderful area for free. It is open every day from 8 o'clock in the morning up to 7 o'clock in the evening. Since the complex is under development, everyone is advised to be careful always. On-going renovations are the Girl's Camp and Boy's Camp which is very perfect for recollection/retreat activities, the resting area, the station of the cross, the nativity cave and the heroes' hill and the road.
The Heroes' Hill in Q Park Cebu, which is about a hectare in size, is only open by invitation or by request. It is not totally open to the public because they want to maintain it as a sacred and peaceful place. It is a place to give tribute to unknown soldiers, OFW's and awardees of the Filipino Foundation from 1986-2003. An anahaw-roofed kiosk is visible inside the hill. It contains portraits of Filipino Statesmen and Philippine Presidents. The area is full of wonderful flowers and fish ponds.
Every Lenten season Q Park is visited by a lot of Locals and Foreigners. On Palm Sunday and Easter Sunday, they celebrate the Holy mass at 3:00 PM.
The park is the perfect place to reflect and pray. With the breeze of cool air and the sounds of nature, soul searching and asking for penitence will be a pleasure. The place has a very large statue of Mother Mary. It is very peaceful and has a scenic view which can definitely take your breath away. It's now your time to reflect and unwind from your daily pressures from work at Q Park Cebu.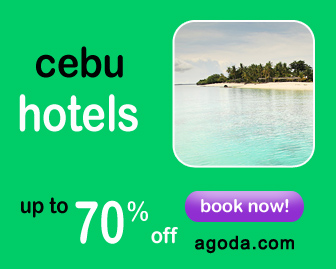 This page is last updated on
About the author