Together with the Grand Opening of Metro Cebu's newest mall Robinsons Galleria-Cebu, comes the unfolding of Cebu's upscale Supermarket Robinsons Selections. It is basically designed for consumers with high incomes because of the unique brands and products it is selling. Nevertheless, everyone is encouraged to check their products, which are considered "your money's worth" because of the quality.
Caters to the premium market and will carry more imported merchandise than the usual Robinsons Supermarket, Robinsons Selections is not just your "ordinary" supermarket that you like to visit once in while for your groceries. It is a spacious, more classy supermarket, with wide aisles, a lot more imported brands and a more premium selection of merchandise. It also has a food-to-go section as well as fruit and salad bars. Robinsons Selections inside Robinsons Galleria-Cebu is the first Selections Store outside of Metro Manila – the two other Selections Supermarkets are found in Fort Bonifacio Global City and Makati. Another Robinsons Selections store is set to open in Nueva Ecija before the end of the year.
Unlike all the other Robinsons Selections Supermarkets, only the Cebu branch has a lounge for Reward Card holders, Gift-wrapping Services and a Sushi Bar.
For those who do not know, Robinsons Supermarket operates in three kinds. These are the Classic Robinsons Supermarket (similar to the one found inside Robinsons-Fuente Osmena), Robinsons Selections (the one inside Robinsons Galleria-Cebu) and neighborhood stores under the Robinsons Easymart brand.
Below are just some of the Premium Products that are found inside this posh Supermarket. Selections offers a wide-array of groceries including beverages, healthy products, meat, milk, personal hygiene, ready-to-eat food and many more. Check this upscale grocery store today and you will surely have a great shopping experience.
Aside from checking the deluxe Robinsons Supermarket, you can also check the whole Robinsons Galleria-Cebu. Considered by many as one of the Shoppings Malls in the world that has an awe-inspiring interior design and an excellent overall look on the outside, Robinsons Galleria-Cebu is something not only Cebuanos but Filipinos in general can be proud of, because of its world-class ambiance and the great shopping experience it offers.
Here are some of the photos of Cebu's newest destination & because of the nature of our work, we are able to take photos of the Shopping Mall before it opened on December 10, 2015. We intentionally limit the photos uploaded on this page so you will have more reasons to visit the newest Robinsons Galleria-Cebu, which is located nearby the gate going to Pier Terminal 4. If you want to visit the place, you can easily take a Jeepney with routes going to Pier 4, Pier 5, SM City-Cebu or White Gold. It is a huge landmark and you will not miss it. Most of the Jeepney and Taxi drivers know how to get to this newest and hippest Shopping Mall in Cebu.
Official Press Release from Robinsons
Upscale supermarket Robinsons Selections opens first store in Cebu City
Robinsons Supermarket Corporation brings premium grocery shopping to the Queen City of the South as it opens its first Robinsons Selections store in Cebu. The new store, located on the ground floor of Robinsons Galleria Mall, along Gen. Maxilom Avenue corner Sergio Osmena Boulevard, caters to today's consumers looking for wider variety, sophistication and fresh store ambience.
Robinsons Selections offers a wide array of fresh and healthy food offerings, imported brands and unique local finds that are complemented by the store's modern look, and clean and hygienic upkeep. The supermarket is sure to delight shoppers with its Health and Wellness section, a convenient food-to-go section, a refreshing fruit bar and an enticing sushi bar. There are also gift-wrapping services, a flower shop and an exclusive lounge offering free amenities to Robinsons Rewards Card Members.
Consumers of Robinsons Selections Galleria Cebu can also stay connected while shopping as the supermarket is Wi-Fi enabled.
"Opening this upscale supermarket in Cebu is our way of acknowledging the continuous progress of the City and the growing sophistication among Cebuano shoppers," said Jody Gadia, General Manager of Robinsons Supermarket.
Robinsons Selections aims to be the supermarket of choice for discerning shoppers. Visit its official website at www.robinsons-supermarket.com.ph and "Like" its Facebook page www.facebook.com/RobinsonsSelections or follow its Twitter account @RobSelections to get the freshest updates on Robinsons Selections.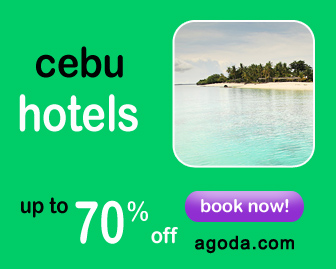 This page is last updated on
About the author