For many travelers, Boracay means beach, adventure & fun but for food lovers, the island offers a distinctive taste of freshly cooked seafood. There are different variety of seafood in Boracay from fishes of different kinds such as Tuna, Marlin and Bangus to Shrimps, Lobsters & Seaweeds. Most restaurant in the island offers seafood but only a few can cook it with finesse. Before choosing your fresh seafood, try to check the prices first and compare with the nearby stores. See if there are many guests in that restaurant because most often, restaurants with many guests offers a sumptuous seafood meal.
Lobsters, Shrimps and Fishes can be cook in different styles depending on your request. They can cook it in margarine and butter or make it a delightful soup. The fishes can also be made into "Tinola" or you have the option to fry it or make it sizzling.
Usually these sea creatures are caught in early morning and preserved in ice until evening. In some restaurants you can see live seafood and you can choose from it and tell the chef the cooking style you prefer.
If you think eating seafood can make your day, be sure not to miss it when you visit Boracay.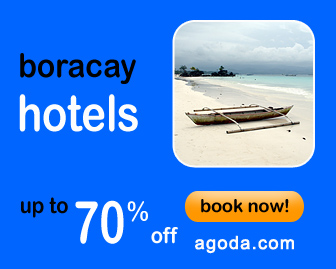 This page is last updated on
About the author