One of the best ways to enjoy Boracay, a top tourist destination in the Philippines, is to visit its shopping areas and buy a few tokens to remember your awesome experience in the place. Souvenir shopping in Boracay is one of the fat-burning activities, which you will surely enjoy. Yes! It is a fat-burning activity because you will surely end up walking and standing for a couple of hours while enjoying the different souvenir items the locals made.
Considered as one of the top shopping areas in Boracay, D'Mall has many stalls that offer affordable arts and crafts that you can bring to your loved ones when you return home. Shopping for souvenirs in Boracay may also mean you will get confused of the variety of items you will bring home. There are beautiful woven hats made of straw or abaca. There are also souvenir shirts for both adults and kids, which sells at extremely low cost for an area, which caters mostly international customers. There are also weird inventions such as pouches made from frog skin, bags made from recycled plastics, among others.
Filipinos are one of the most creative nationalities when it comes to souvenir items. Bracelets, necklaces, sandals, shells, you name it and they will surely make something beautiful out of it. Another souvenir item, which is nice to bring home are those made from recycled metals, such as motorcycle, jeepney, etc.
Foreigners love to shop for souvenirs especially after eating at the nearby restaurants and food stalls. Many of the ATM's and Foreign Exchange  in Boracay are available in D'Mall so there is an easy access to cash. Most of the small souvenir stores do not accept credit cards so be sure to bring some cash. It is nice to haggle for a better price but always think that they are already selling it at a very affordable price and they are paying a lot for the store rental and taxes. Enjoy your souvenir shopping in Boracay!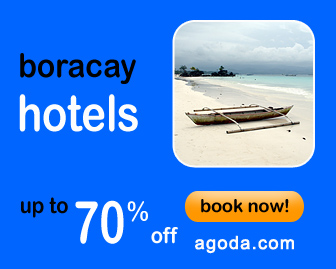 This page is last updated on
About the author