Until today, many believed that West Cove is Pacquiao's resort in Boracay, Philippines. Locals usually include this in their island hopping tour package as part of the tourist attractions you're going to see in Boracay. The tour is usually packaged with Snorkeling at Crocodile Island and going to Crystal Cove Island.
The reality is that this Pacquiao's resort in Boracay is not actually owned by Manny Pacquiao himself but instead by Crisostomo Aquino, a businessman, a friend, the official flag bearer whenever Pacquiao has a fight and a big fan of the latter.
Pacquiao's resort in Boracay is named such because Manny Pacquiao together with his wife Jinky Pacquiao and kids have been sighted staying at the Santorini-inspired hotel, a world-famous hotel in Greece. To the folk, West Cove is unarguably Pacquiao's resort in Boracay. Many would say that Manny just denies it so people simply disregard the news and give credit to Aquino instead. Pacquiao has never admitted that he owned the 930-square meter, 12-villa resort in Boracay.
It was in December 2007, before the Juan Manuel Marquez fight, that Manny Pacquiao first saw the resort of Aquino. He liked it so much that he decided to stay and to patch up things with Jinky after a quarrel about petty points. It came into rumor that their child Queen Elizabeth was made in West Cove. This is because if you count the months from conception and birth of Queen Elizabeth, there is a great possibility that the child was made there. If this theory is correct, then Manny Pacquiao's daughter was born in room 108 in West Cove. This is the most sought-after room by Filipino and foreign guests as this is the biggest room of the resort and believed that it could ignite their sensual passion. But in reality, guests don't need any specific rooms, as long as they are in West Cove: Pacquiao's resort in Boracay, they will simply be stunned by the breath-taking view and wonderful ambiance. It's also used as a wedding and reception venue because of its secluded luxury, peace and sumptuous offerings.
For more information about West Cove: Pacquiao's resort in Boracay, you can visit their website at http://www.boracaywestcove.com/ or contact them at telephone number: +63 36 288 4279 or mobile number: +63 922 3231083. You can also email them at info@boracaywestcove.com for more details.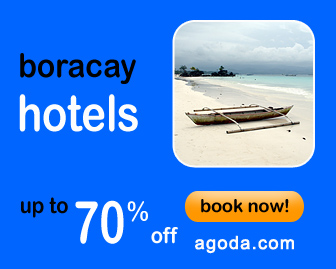 This page is last updated on
About the author