Situated just a few kilometers away from the boundary of Cebu City and Balamban along the Transcentral Highway, Felixberto's Burgers & Hotdogs does not disappoint anyone who visits and eats in the place. It is just a small area in Gaas, Balamban but most bikers, hikers and motorists stop over this place to eat their very affordable food. Burgers and Hotdogs are at P30 to P50 and they sell Coffee and Sodas too.
Considered as the usual "pit stop" for motorcyclists, Felixberto's Burgers & Hotdogs sumptuous offerings includes a fine and cold weather as well as a breath of fresh air. The small restaurant is located beside Adventure Cafe and just a few meters from Island in the Sky Adventure.
Their home-made patties are delicious enough to make your tummy feel good. They have several varieties which includes cheese, egg, double patties and toppings. If you are not bringing a coat or jacket, you will surely opt for their hot drinks such as coffee, chocolate and tea because the temperature in the area drops to 15 degrees or even lower during rainy season. Even the locals living in the area still feels the coldness of the weather during late afternoons and nighttimes.
If you are planning to visit Balamban and you are taking the Transcentral Highway road instead of the Toledo or Lagtang Roads, you can visit Felixberto's Burgers & Hotdogs from 9am to 6pm. You will surely have a budget-friendly snacks at a very relaxing place. It is simply the perfect place to unwind.
For your next stop when going to Balamban, you can visit West 35, Camso-X, Gaisano Balamban or Cambuhawe Spring Pool.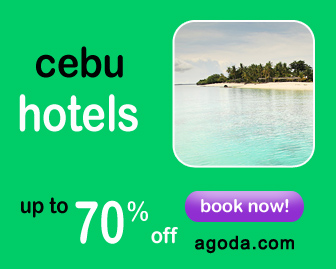 This page is last updated on
About the author