The Yap-Sandiego Ancestral House is located at 155-Lopez Jaena corner Mabini Street, Parian District in Cebu, Philippines. It is just a few steps away from the Parian Monument which is also known as Heritage of Cebu Monument and meters away from Colon Street, the oldest street in the Philippines. Considered to be one of the oldest residential houses in the Philippines, the Yap-Sandiego Ancestral House was built sometime between 1675 and 1700. It was originally owned by a Chinese merchant named Don Juan Yap and his wife, Doña Maria Florido. They had 3 children, namely, Maria, Eleuterio, and Consolacion Yap.
During the 1880's, the oldest daughter, Maria Florido Yap, married a native from Obando, Bulacan, Don Mariano San Diego, who was Parian's "Cabeza de Barangay " (District Head) at that time.
Just a few years ago (2008), the old ancestral home was turned over to Doña Maria's great great grandson, Val Sandiego. Val himself is known in Cebu at present times as an art collector, renowned choreographer and heritage icon.
Under his care, he started to search for ways in restoring the Yap-Sandiego Ancestral House for he believes in the value of his ancestor's home to the history and heritage of Cebu. And though there have been offers to buy the house from him, he still continues to ignore such proposals and vows never to sell this historical house in his lifetime.
The materials used for the construction of the Yap-Sandiego Ancestral House were coral stones that were glued together with egg whites just like Baclayon Church in Bohol. The roof is made of "Tisa" clay which weighs 1 kilogram in each piece. The wooden parts were made of "balayong" and "tugas" (molave) which were considered to be the hardest woods of all time.
The Yap-Sandiego Ancestral House is open to the public everyday from 9:00 am to 6:00 pm. It showcases some old and new artworks, life size statues, especially of the Sto. Niño, furniture's made of "balayong", "molave" and "narra ". Most old items which are preserved here came from Carcar, Cebu. The entrance fee is P50.00 which includes a well-versed tour guide by the name of Lloyd Gonzaga who has been a close friend of Val and a member of the well-known Sandiego Dance Troupe.
The house for its priceless antiquities and century-old treasures of Philippine history hold secrets that will make us understand more of our past. With the knowledge this house offers, we will begin to truly understand how we became what we are today. For more reservation and more information of the Yap-Sandiego Ancestral House, you may contact them at (+63) (32) 515-9000, 513-8000 and 253-5568.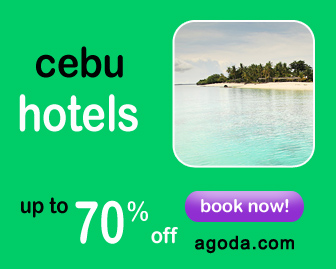 This page is last updated on
About the author